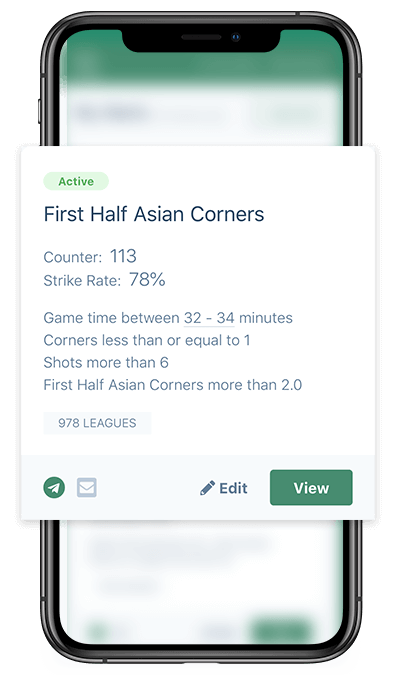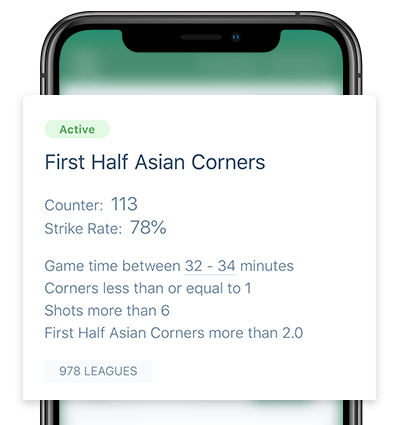 1. Create your Inplay Alert
Set your game time and create rules from a wide range of in-play stats such as goals, shots, corners, cards, in-play/pre-match odds and many more.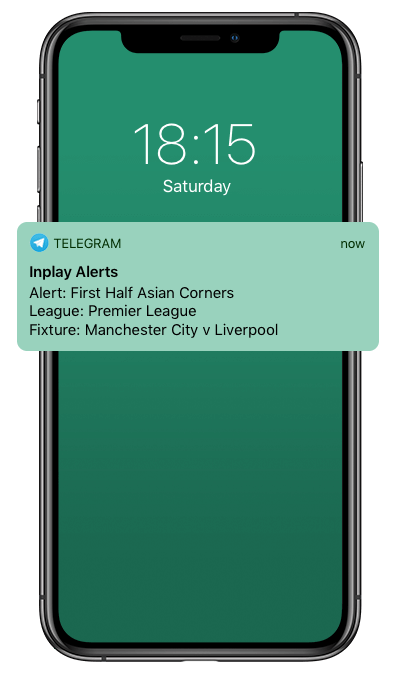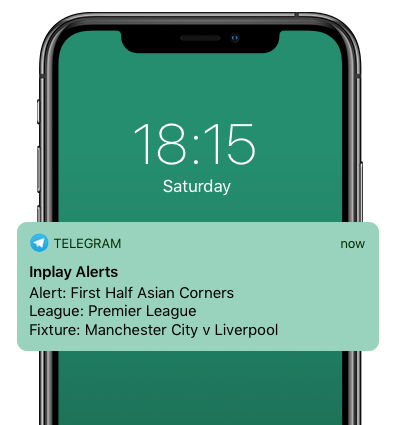 2. Notifications via Telegram
Our systems are constantly monitoring inplay matches from 1000+ leagues, once your alert triggers you'll receive a notification via Telegram or Email.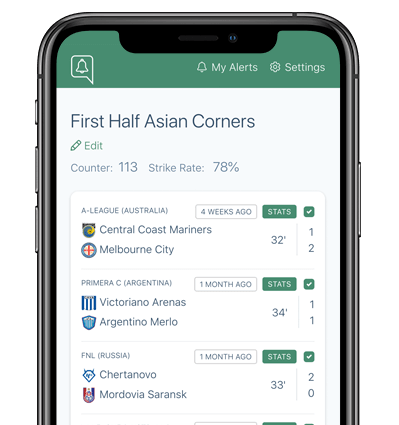 3. Place bets and track history
Use your alerts to help you make informed betting decisions, backed up by live inplay stats. Then track your results and calculate strike rates.
Packed full of features
Instant alerts via Telegram
Coverage of 800+ Leagues
Hundreds of Alert Combinations
Limit by League or Fixture
Alert History & Strike Rate
Half time & Full time stats recorded
CSV Exports
Bet365 Markets & Odds
A useful tool for everyone
Whether you're a trader, tipster or a regular bettor, lot's of people find Inplay Alerts useful.

Inplay Alerts is the best tool to help you with pregame and inplay betting. You don't need a lot of experience to create alerts for goals, corners and cards. Also on a very low price compared to other betting tools. I would definitely recommend to everyone.
Achilleas

I have been using this incredible tool for almost six months and thanks to it I have managed to find my favourite market (Corners) with my own criteria and it has been fantastic. They are improving all the time and all for a fairly affordable price!
Rick

Inplay Alerts is a really great tool if you bet in play. Easy to use, accurate data and alerts for qualifying games sent straight to your telegram or email. I've not come across anything that does the job as well as Inplay Alerts.
David