Features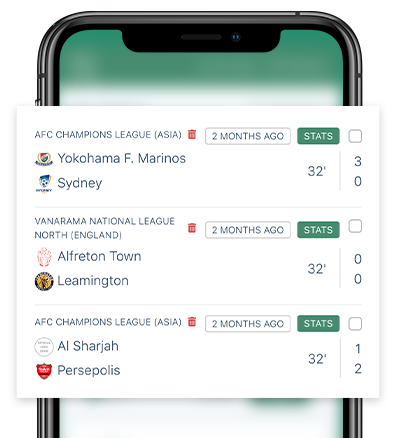 Alert History
We save every alert with the stats 'at time of alert', 'halftime' and 'fulltime', a really useful feature when reviewing your strategies
Strike Rate
Everytime your alert triggers you can record a strike against it, meaning you can tell if your strategies are working.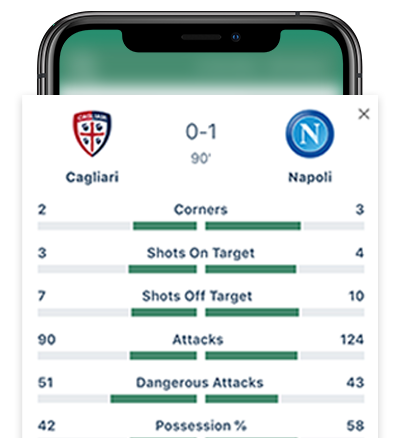 HT/FT Stats
Let your strategy run, once the game is complete you can check the HT/FT stats to see if your strategy would have been successful.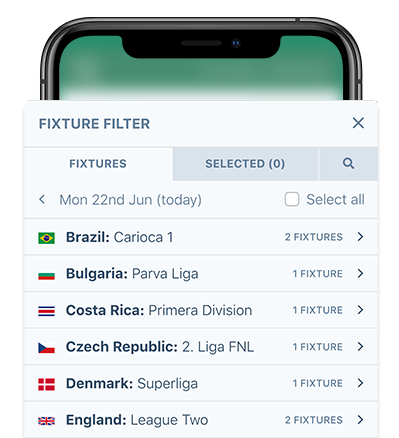 Fixture Filters
Define the exact fixtures you want your alerts to apply to. This allows you to only get alerts on your chosen pre-researched selection. Ideal for In-play Trading and Tipsters.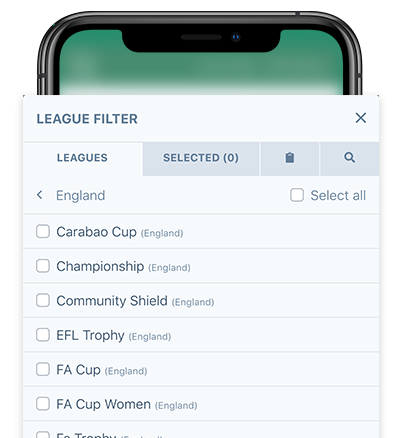 League Filters
Define the exact leagues you want your alerts to apply to. Our alerting service covers over 800 leagues world wide, meaning we cover most matches that appear on Bet365 and other bookmakers.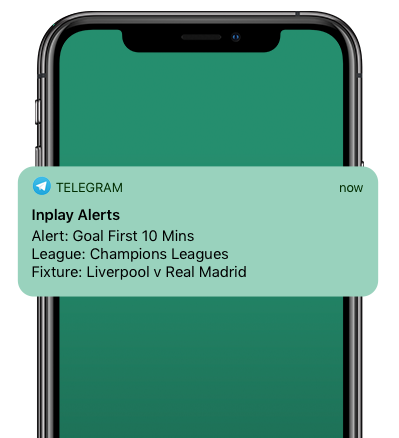 Telegram Notifications
We've integrated with Telegram for instant notifications in your pocket, email alerts are also available.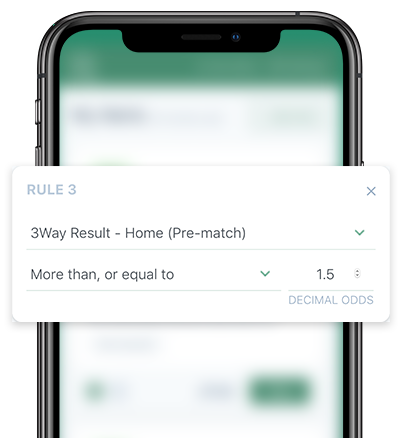 Bet365 In-play & Prematch Odds
Market odds as alert criteria, if selected you will only receive alerts when the market is available and the odds reach your specified value.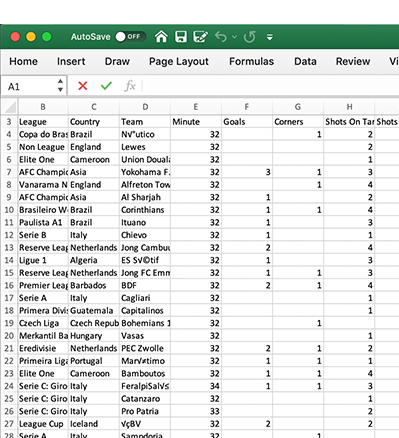 CSV Exports
Download all the data we hold for you alerts into a CSV, so you can do further analysis to improve your alerts and strategies.